Pain Management Creams
One of our specialties at DCA Pharmacy is multi-drug topically applied preparations. Topical pain creams concentrate medications and target the injury site which facilitates pain relief which, in turn, facilitates activity. Topical preparations also decrease side effects that oral medications often cause.
DCA PHARMACY compounding specialists offer many unique options for pain management. Regardless of origin, and whether the pain is acute or chronic, our efforts are directed at meeting the specific needs of each patient. We work together with patient and physician to reach treatment goals.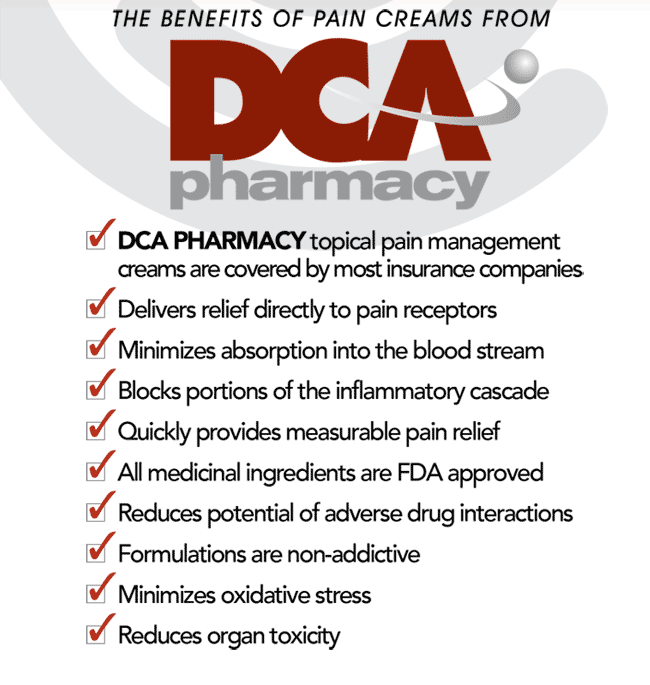 COMPOUNDING PRODUCTS
CUSTOMIZATIONS
CONTACT INFO
PHONE: 615-832-7232
FAX: 615-331-6673
HOURS: Mon-Fri 8:00-5:00 CST